While the transition from my S4 to S6 has gone generally smoothly, I do miss the lack of support for the Xposed framework; specifically, the ability to create a wireless hotspot. However, there is a simple fix, with very little technical knowledge required (taken with gratitude from a post buried on xda-developers):
Prerequisites
A rooted phone. Samsung's Galaxy S6 and Note 3/4 are known working, but it should work on most phones with recent versions of Android.
An app called SQLite Editor. It's available on the Play Store for $2.99 (at the time of writing), and I gladly paid it. If you insist on not paying, you can probably find it free online, but be careful what you install!
Abbreviated Steps
Open SQLite Editor.
Select Files from the top menu.
Find /data/data/com.android.providers.telephony/databases/telephony.db
Select carriers.
Find APN2LTE internet and APN2 EHRPD internet, which should be the last two lines.
Change the type field from its default default,mms to default,mms,dun on both lines.
Reboot.
Enable your device's native hotspot!
Comments
Wow. Coming from the S4 (Latest CyanogenMod nightly), the S6's built-in hotspot is absolutely incredible. I came from having controls for AP name and Password, to an array of controls that nearly puts my router to shame. Beyond the usual, the new native hotspot (Android 5.0):
Lists connected devices
Allows for MAC Address filtering (Whitelist)
Allows configuration of the channel (frequency and band)
Allows control of IP addressing: Subnet, etc.
Allows fairly fine-tuned control over DHCP settings: IP range, etc.
Also, if the phone cannot connect to the internet, it (as far as I can tell) assumes that tethering is disabled for your account, which causes a potentially misleading notice to appear.
Full walkthrough
Select the files tab: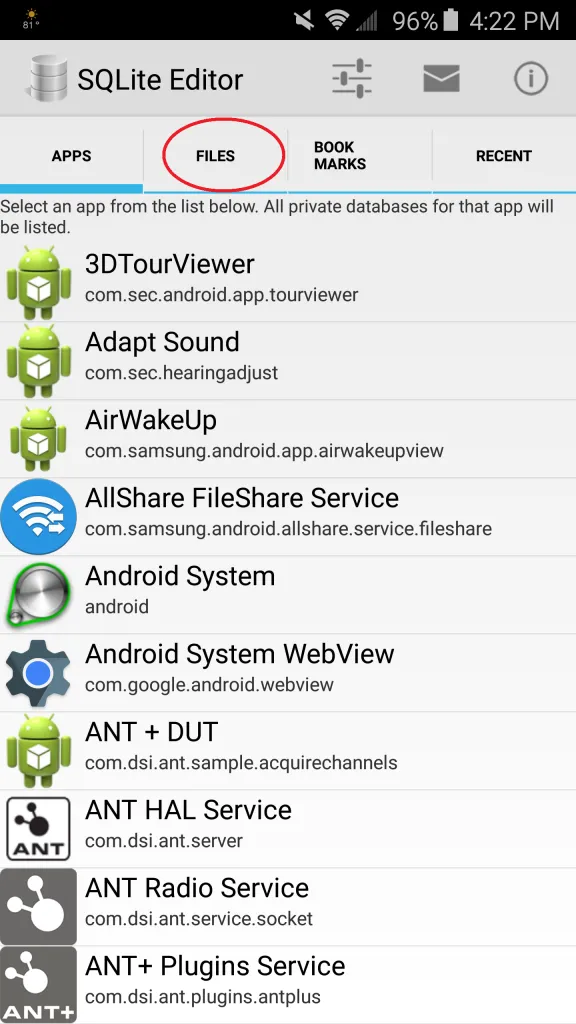 Select data: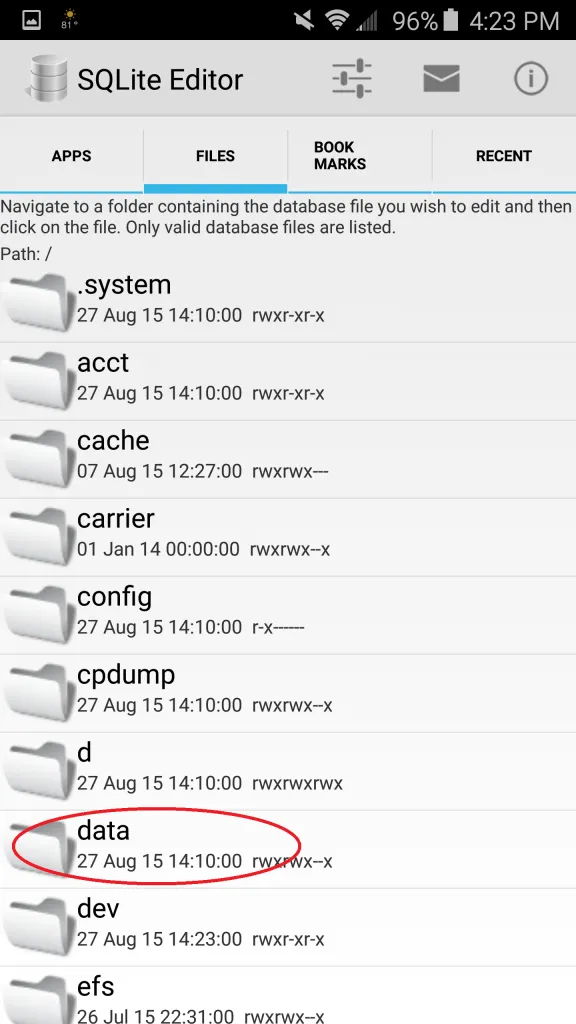 Select data again: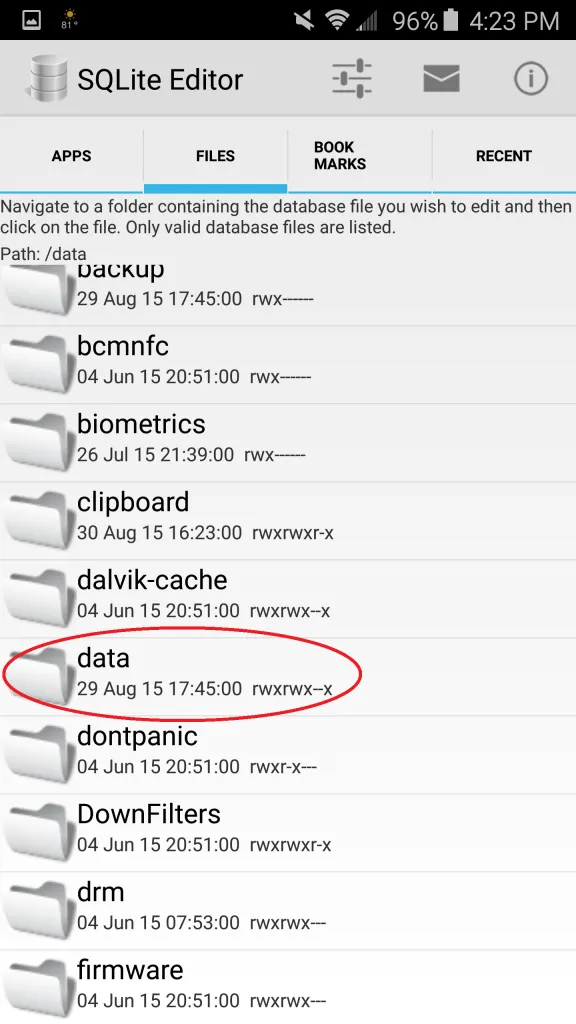 Select com.android.providers.telephony: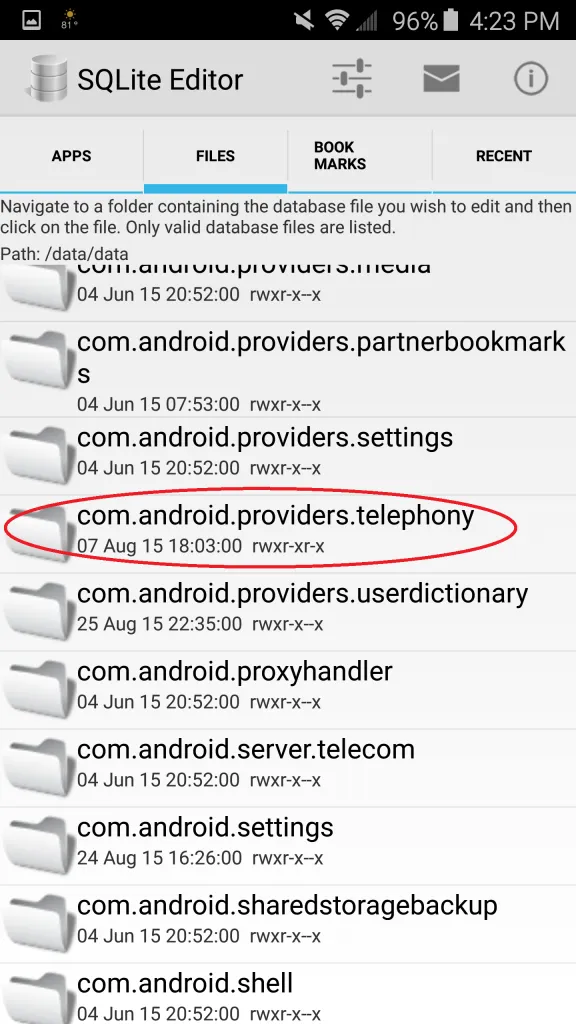 Select databases: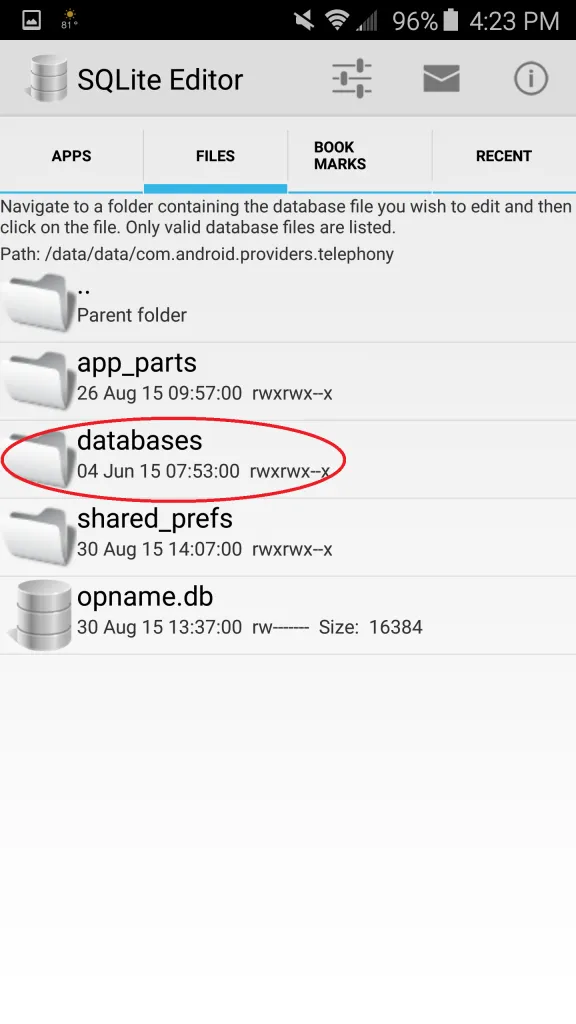 Select telephony.db: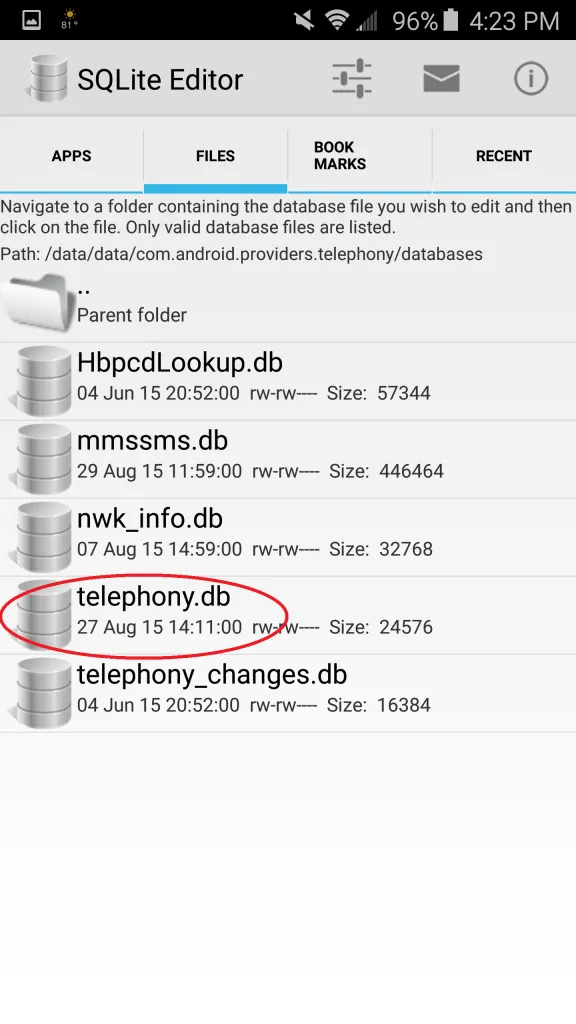 Select the table carriers: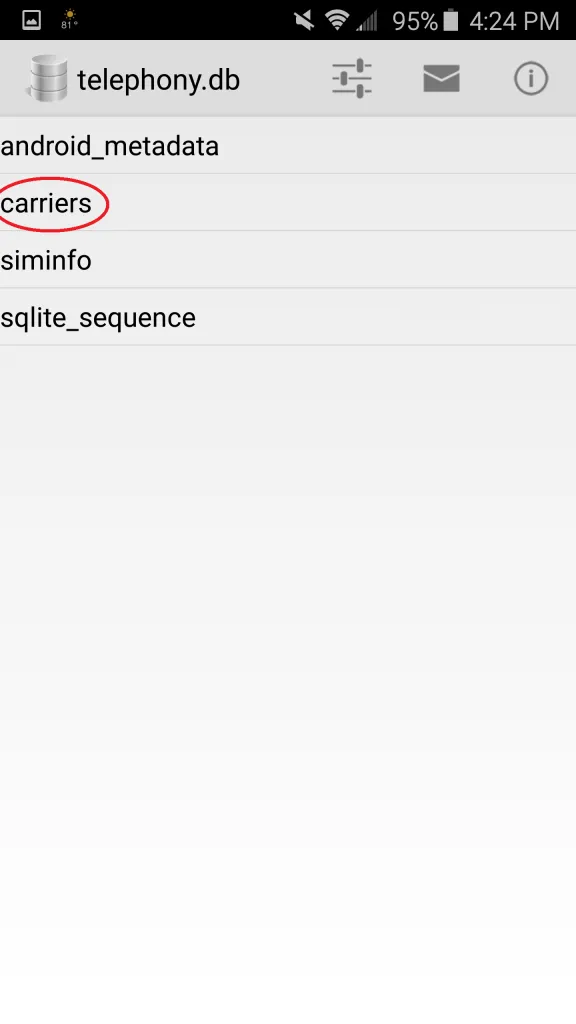 Find the lines starting with APN2: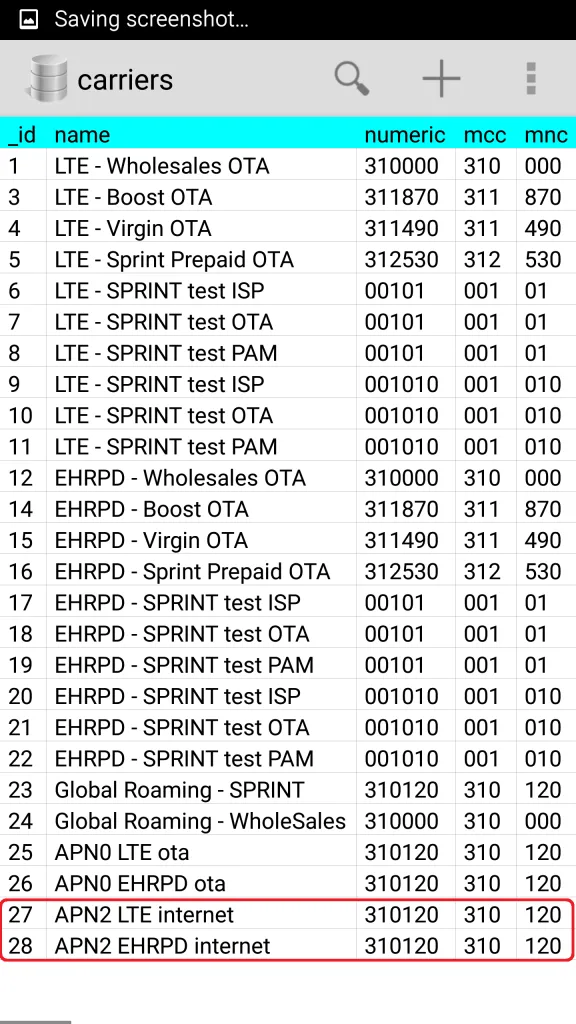 Change default,mms to default,mms,dun as shown: